Chelsea's sad news..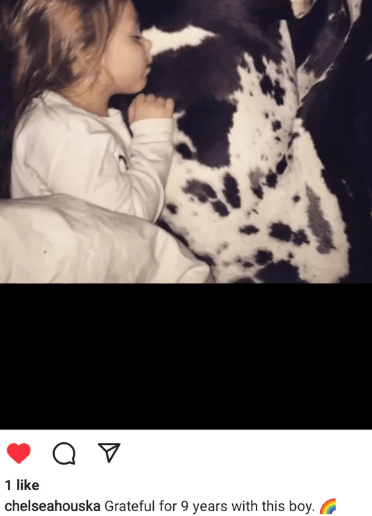 Chelsea recently shared an update with her fans notifying them that her beloved dog "Phil" has passed away. "Grateful for 9 years with this boy," she wrote on Instagram.
Chelsea's 'Great Dane' has been featured in multiple episodes of 'Teen Mom 2' and will surely be missed by the family.
Fans sent their condolences to the DeBoer family.